The future of the children is our great concern
In order to provide children and adolescents with an even better level of care, ETHENEA is investing in their future, by supporting the Bethanien Kinderdorf Eltville in Rheingau.
The Children's Village, founded in 1965, offers a new home to around 70 children and young people. In family communities or residential groups they live together with the Children's Village foster mothers and educators. Here they receive individual encouragement and support depending on their needs, so they are given a chance to become independent.
Alongside everyday family life, the Children's Village offers a diverse range of educational programmes and activities. By donating, ETHENEA is helping to expand this educational work. From music promotion to therapeutic aids – an increase in manpower will ensure that everyone's needs can be addressed individually. All the activities on offer support the children and young people in finding their own way and developing a high level of social competence – whether it be driving a pedal go-kart, playing soccer, hiking or even girls' nights.
Additionally, each foster family and group receives financial support from ETHENEA to be able to offer something "special" to the adolescents. How the grant is used is up to those in charge, as families usually know best when it comes to bringing joy to their little protégés.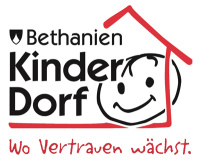 Please contact us at any time if you have questions or suggestions.
ETHENEA Independent Investors S.A.
16, rue Gabriel Lippmann · 5365 Munsbach
Phone +352 276 921-0 · Fax +352 276 921-1099
info@ethenea.com · ethenea.com