Every child has a right to an education
The education of children and young people is something that means a lot to ETHENEA. That is why we support Ashia, a non-profit organization with the goal of helping destitute people, in particular children, in Cameroon. Their work focuses on constructing and equipping schools, orphanages and hospitals, as well as on educating the people and ensuring children with disabilities receive vital operations.
With our support, in 2020 Ashia fully built a primary school building in Ngouma (Cameroon). Today, four teachers educate more than 350 pupils there. Because there is such a significant need in Cameroon, we have decided to finance another primary school building, this time in Gomdjor in the Adamaoua region. Currently, 87 pupils are being taught in the old school in Gomdjor, but there was simply no room for more. Once completed in the first half of 2022, the new primary school building, which is currently under construction, will provide many more school-aged children from the region with an all-important education from grades 1 – 4.
We are proud to be able to contribute to this great idea.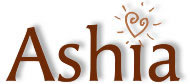 Please contact us at any time if you have questions or suggestions.
ETHENEA Independent Investors S.A.
16, rue Gabriel Lippmann · 5365 Munsbach
Phone +352 276 921-0 · Fax +352 276 921-1099
info@ethenea.com · ethenea.com